Process for the cryogenic production of blow mould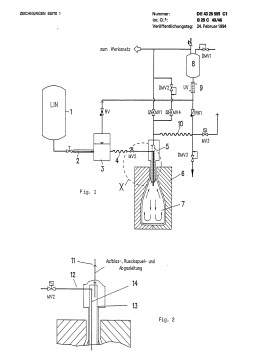 The invention relates to a process for producing blow moulded plastic parts. The blowing medium used is an inert gas such as nitrogen, which is fed into a deformable preform (7) in a blow mould in order to blow it up and subsequently cool it from within.
According to the invention, the nitrogen introduced as a blowing medium consists substantially, and preferably exclusively, of warm, dry nitrogen which has previously been vapourized during the internal cooling of a blown-up preform (7), the blow mandrel (5) and blow mould (6) being flushed with warm, dry nitrogen when the latter is open.
The internal cooling is carried out at a higher inlet pressure than that of the blowing-up process. The invention also relates to a device for implementing the process.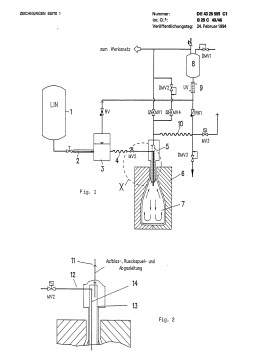 Weitere interessante Informationen zu unserer Unternehmensberatung finden Sie unter:
Unternehmensberatung Babel - Rocholzallee 17c - 58285 Gevelsberg

Erfinder denken weiter...

Der Spezialist in den Bereichen Technische und Medizinische Gase, Industrie und Health Care
mit dem Focus auf das operative Geschäft